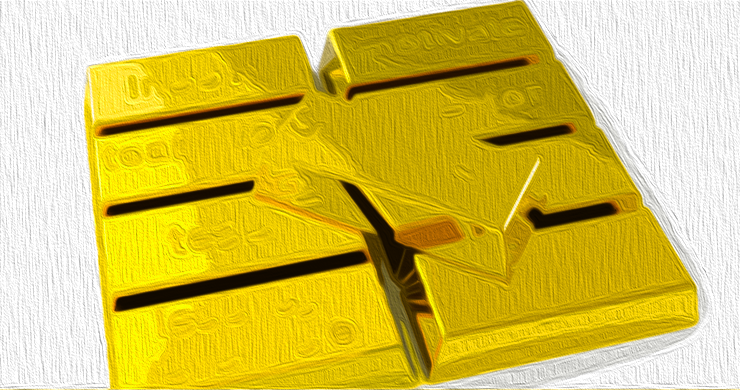 Bitcoin and Ethereum Navigate Through Market Uncertainty
While global equities slumped following the speech from U.S. Federal Reserve chairman Jerome Powell on Thursday, crypto markets held strong with an overall market valuation of $1.4 trillion on Friday, November 10, 2023.
Bitcoin
Bitcoin's recent price action reflects a positive uptrend with its value piercing through the $37,000 resistance zone yesterday only to settle just above that range. The oscillators present a mixed bag of signals with the relative strength index (RSI) at a high 83, suggesting that BTC may enter overbought territory despite a neutral stance. Meanwhile, the Stochastic holds at 74, maintaining neutrality, and the commodity channel index (CCI) stands at 162, hinting at a continued bullish run albeit within a neutral zone.
Moving averages for bitcoin reveal a strong consensus for bullish sentiment. The exponential moving averages (EMAs) and simple moving averages (SMAs) across various time frames (10, 20, 30, 50, 100, and 200 days) all signal bullish sentiment. This unanimous direction indicates a firm trend upwards, with shorter-term EMAs like the 10-day at $35,481 reinforcing recent gains and longer-term averages such as the 200-day EMA at $28,496 confirming a solid upward trajectory over a more extended period.
The potency of bitcoin's bullish trend further evidences its market behavior, showing a strong 7.5% increase over the last week and an impressive 34.9% rise over the past month. Such momentum is likely to attract a speculative surge, driving prices to new heights before any potential corrective actions take root. Investors may view this as a testament to bitcoin's resilience and a beacon of its inherent value proposition amidst the market's ebb and flow.
Ethereum
Turning to ethereum (ETH), the second giant in the crypto realm, we observe a substantial week-on-week gain of 17.4% with the price currently at $2,097. Ethereum's oscillators, however, send warning signals with an RSI at 80.3, signaling a possible correction, and an overly bullish Stochastic at 90.6 resting at neutral. The CCI exacerbates this caution with a high 262.3, reinforcing the bearish sentiment.
Ethereum's moving averages paint a more positive outlook, much like bitcoin's, with all indicators from the 10-day to the 200-day averages signaling strong upward momentum. The disparity between the shorter-term EMA at $1,937.7 and the longer-term SMA (200-day) at $1,777.4 suggests that while ether's immediate trend is still bullish, there's potential overheating that could prompt a near-term correction.
The market capitalization of ether stands at $252 billion, underscoring its significant growth over the past month by 33.1%. The volume and market cap showcase ethereum's liquidity and trader interest, indicating a healthy market for ETH. However, the inflated oscillator values raise concerns about sustainability and call for vigilance among traders against possible volatility.
Register your email here to get weekly price analysis updates sent to your inbox.
What do you think about today's bitcoin and ethereum market action? Share your thoughts and opinions about this subject in the comments section below.
Frequently Asked Questions
What precious metals are allowed in IRA?

The most common precious metal used for IRA accounts is gold. Investments in gold bullion coins or bars can be made as well.
Precious Metals are safe investments since they don't lose value over the long-term. They're also considered a great way to diversify an investment portfolio.
Precious metals are silver, palladium, and platinum. These metals all share similar properties. However, each one has its unique uses.
In jewelry making, for instance, platinum is used. Palladium is used to create catalysts. To produce coins, silver can be used.
Consider how much you plan to spend on gold when deciding on which precious metal to buy. You might be better off buying gold that costs less per ounce.
You need to decide if you want your investment to remain private. If you are unsure, palladium is the right choice.
Palladium is more valuable than gold. It's also more rare than gold. So you'll likely have to pay more for it.
Storage fees are another important consideration when choosing between silver and gold. The weight of gold is what you store. The price for larger amounts will go up.
Silver is best stored in volumes. You'll pay less if you store smaller quantities of silver.
Follow all IRS rules regarding silver and gold if you are storing precious metals within an IRA. You must keep track of all transactions and report them to the IRS.
Is it a good idea to open a Precious Metal IRA

This depends on what your investment goal is and how risk-tolerant you are.
You should start an account if you intend to retire with the money.
This is because precious metals are more likely to appreciate in the future. They can also be used to diversify.
The prices of silver and gold tend to be linked. This makes them better choices when you want to invest in both assets.
You shouldn't invest precious metal IRAs if you don't plan on retiring or aren't willing to take risks.
Which type of IRA can be used to store precious metals?

Many financial institutions and employers offer an individual retirement account (IRA) as an investment option. A IRA is a way to make money and allow it to grow tax-deferred, until you withdraw it.
An IRA lets you save taxes and pay them off later. This means you can save money and pay taxes later on the money that you have deposited to your retirement account.
The beauty of an IRA is that contributions and earnings grow tax-free until you withdraw the funds. If you do withdraw the funds earlier than that, you will be subject to penalties.
Additional contributions can be made to your IRA even after you turn 50, without any penalty. If you choose to take withdrawals from your IRA during retirement, you'll owe income taxes and a 10% federal penalty.
Refunds received before the age of 591/2 are subject to a penalty of 5% from the IRS. There is a 3.4% penalty for withdrawals between the ages 70 1/2 and 59 1/2.
An IRS penalty of 6.2% applies to withdrawals above $10,000 per year.
Which type or type of IRA would be best?

It is crucial to find the right IRA for your needs. Consider whether you are looking to maximize tax-deferred growth, minimize taxes and pay penalties later, avoid taxes, or both.
The Roth option is a good choice if you have a lot of money saved for retirement, but not enough to invest. The Roth option is also a smart choice if you work beyond the age of 59 1/2 and plan to pay income tax on any withdrawals.
Traditional IRAs might be more beneficial if you are looking to retire early. You'll likely owe income taxes. But if you're going to work well past age 65, the Roth IRA might make more sense since it allows you to withdraw some or all of your earnings without paying taxes.
Can I physically possess gold in my IRA account?

Many people ask themselves whether it is possible to physically own gold in an IRA. This is a legitimate question since there is no legal way.
You can still own gold in an IRA if you look at the law.
The problem is that most people aren't aware of how much money they could be saving by putting their precious gold in an IRA.
It's easy to throw away gold coins but not so easy to put them in an IRA. If you decide to keep your gold in your own home, you'll pay taxes on it twice. One for the IRS, and one for your state.
There are two ways to lose your gold: pay taxes twice and keep it in your house. Why would you keep your gold in the house?
You may argue that it is necessary to have the assurance that your gold safe in your home. It is important to store your gold somewhere safer in order to prevent theft.
If you are planning to visit frequently, your gold should not be left at home. Theft can easily take your gold when you're not home.
A better option is to store your gold in an insured vault. Your gold will be protected against fire, floods, earthquakes, and robbery.
Another benefit to keeping your gold in vaults is that you won't have to pay any property taxes. Instead, you'll have to pay income tax on any gains you make from selling your gold.
An IRA is a way to avoid paying taxes on gold. An IRA will allow you to avoid income tax while earning interest on your gold.
Since you aren't required to pay capital gains tax on your gold, you'll have access to the full value of your investment whenever you want to cash it out.
Because IRAs have federal regulation, it won't be difficult to transfer your gold to another bank if there is a move.
The bottom line? You can own your gold in an IRA. Fear of theft is all that holds you back.
Can you make money in a gold IRA

Two things are necessary if you want to make a profit on your investment. First, you need to understand the market. Second, you need to know what type of products you have.
If you don't know, you shouldn't start trading until you are sure you have enough information to trade successfully.
Find a broker that offers the best service to your account type.
You have many options, including Roth IRAs as well as standard IRAs.
You may also wish to consider a rollover if you already have other investments, such as stocks and bonds.
Statistics
External Links
How To
Things to Remember About the 2022 Best Precious Metals Ira

Precious Metals Ira, one of the most preferred investment options among investors, is one. This article will teach you what makes precious metals so attractive, and how to make informed decisions about investing in precious materials.
These assets' main appeal is their potential for long-term, sustainable growth. Historical data shows that gold prices have experienced incredible returns. Over the past 200 years, gold has increased from $20 per ounce to almost $1900 per ounce. Comparatively, the S&P 500 Index has only grown by approximately 50%.
During times of economic uncertainty, people consider gold a safety net. When the stock markets is down, people tend not to hold onto their stocks but rather move into the safety and security of gold. Inflation is also a hedge, so gold can be used as a security measure. Many economists believe that there will always be some degree of inflation. Accordingly, many economists believe that inflation will always be present. Therefore, physical gold can be considered a way for you to safeguard your savings from future price rises.
However, before you decide to buy precious metals like palladium and gold, as well as platinum, silver or gold, there are several things to be aware of. You must first decide whether you wish to invest in bullion coins or bars. Bullion bars are often purchased in large quantities (like 100 grams) and stored until needed. Coins are smaller versions of bullion bars, which can then be used to buy small amounts of bullion.
Second, you should consider where you plan to store your precious metals. Some countries are safer than others. It might make sense to store precious metals in another country if you reside in the US. If you are thinking of storing your precious metals in Switzerland, however, you might be wondering why.
Finally, you need to decide whether you want precious metals investments directly or through "precious Metals Exchange-Traded Funds" (ETFs). ETFs are financial instruments that track the performance of different commodities, such as gold. You can use these to get exposure to precious metals without having to own them.
—————————————————————————————————————————————————————————————-
Based on [POSTTITLE]
by [POSTAUTHOR]