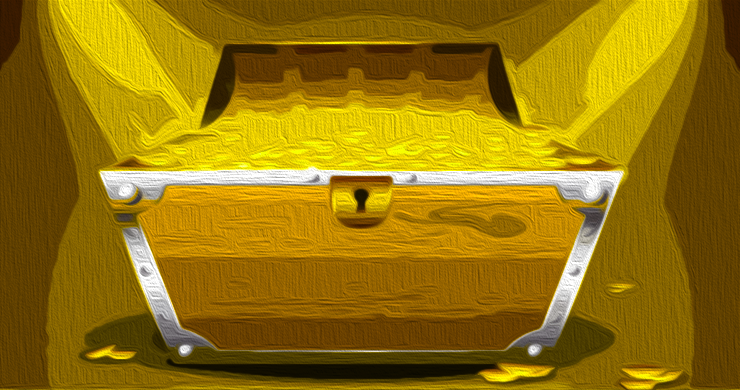 Nouriel Roubini's Firm Reveals Climate-Focused Crypto Token
Renowned economist Nouriel Roubini, famously known as "Dr. Doom" due to his strong skepticism towards cryptocurrency, is facing criticism as his company, Atlas Capital, announces its entry into the crypto market. This move marks a significant shift in Roubini's previous stance, where he labeled crypto enthusiasts as "corrupt, crooks, criminals, conmen, [and] carnival barkers."
During a heated debate in mid-October 2019, Roubini clashed with well-known entrepreneur and crypto evangelist Roger Ver, dismissing "bitcoin or any other sh** coin" as unsuitable for legitimate financial transactions. Ver challenged Roubini's reluctance to embrace crypto assets, asking him why he was afraid to try them.
Fast forward four years, and Atlas Capital, under Roubini's leadership, has changed its tune. The firm has introduced a new crypto asset called atlas (ACT), designed to address climate change. The ACT token offers an accessible "climate investment strategy" for everyday investors, with low-cost and liquid terms. It is backed by tangible assets such as gold, bonds, commodities, and climate-resilient real estate investment trusts (REITs).
The ACT initiative emphasizes the use of cutting-edge technologies, including artificial intelligence (AI), machine learning (ML), climate tech, and blockchain. Roubini's pivot to a crypto asset project has led to widespread mockery, with many accusing him of hypocrisy. Binance CEO Changpenz Zhao called Roubini shameless.
The inclusion of a former Binance executive on the Atlas Capital token team further fueled the mocking of Roubini on social media over the past 24 hours. Bram Kanstein wrote, "Buzzword galore," while Jameson Lopp sarcastically commented, "It's OK because it's ESG crypto amirite." Bitmex founder Arthur Hayes added, "Wow my bestie Nouriel included all the buzzwords, it must mean he is going to make money." A crypto account named "Autism Capital" remarked:
"No way. Why sell out and grift after all this time? This seems to be a common pattern. The ones who fight the grift seem to grift later at an inappropriate time and have it look way worse than if they just grifted when it was the right time. SAD!"
Despite being mentioned in numerous social media updates, Roubini has chosen to remain silent in the face of backlash. His posts have focused on the escalating conflict between Israel and Hamas, as well as what he refers to as a "climate disaster." The team behind the ACT token features prominent industry figures, including Reza Bundy, co-founder of Iron Planet; Paschalis Bouchoris, former chief of Blackrock in the Middle East; Puneet Agarwal, former Goldman Sachs executive; and Mayur Kamat, ex-head of product at Binance.
What are your thoughts on Dr. Doom or Nouriel Roubini's climate crypto token? Do you believe it exhibits sheer hypocrisy? Share your opinions in the comments section below.
Frequently Asked Questions
How much are gold IRA fees?

An Individual Retirement Account (IRA) fee is $6 per month. This includes account maintenance and any investment costs.
If you want to diversify, you may be required to pay extra fees. These fees vary depending on what type of IRA you choose. Some companies offer free check accounts, but charge monthly fee for IRA accounts.
Most providers also charge annual management costs. These fees can range from 0% up to 1%. The average rate per year is.25%. These rates can often be waived if a broker, such as TD Ameritrade, is involved.
How does a gold IRA work?

The Gold Ira Accounts are tax-free investment options for those who want to make investments in precious metals.
You can purchase physical gold bullion coins anytime. To start investing in gold, it doesn't matter if you are retired.
An IRA lets you keep your gold for life. When you die, your gold assets won't be subjected to taxes.
Your heirs inherit your gold without paying capital gains taxes. It is not required that you include your gold in the final estate report because it remains outside your estate.
To open a Gold IRA, you'll need to first set up an Individual Retirement Account (IRA). After you have done this, an IRA custodian will be assigned to you. This company acts as a middleman between you and the IRS.
Your gold IRA custodian is responsible for handling all paperwork and submitting the required forms to the IRS. This includes filing annual reports.
Once you've set up your gold IRA, it's possible to buy gold bullion. The minimum deposit is $1,000. The minimum deposit is $1,000. However, you will receive a higher percentage of interest if your deposit is greater.
You'll have to pay taxes if you take your gold out of your IRA. If you're withdrawing the entire balance, you'll owe income taxes plus a 10 percent penalty.
You may not be required to pay taxes if you take out only a small amount. There are exceptions. You'll owe federal income tax and a 20% penalty if you take out more than 30% of your total IRA assets.
Avoid taking out more that 50% of your total IRA assets each year. Otherwise, you'll face steep financial consequences.
How much should your IRA include precious metals

When investing in precious metals, the most important thing to know is that they aren't just for wealthy people. You don't need to have a lot of money to invest. There are many methods to make money off of silver and gold investments.
You may consider buying physical coins such as bullion bars or rounds. It is possible to also purchase shares in companies that make precious metals. Or, you might want to take advantage of an IRA rollover program offered by your retirement plan provider.
Regardless of your choice, you'll still benefit from owning precious metals. They are not stocks but offer long-term growth.
They also tend to appreciate over time, unlike traditional investments. So, if you decide to sell your investment down the road, you'll likely see more profit than you would with traditional investments.
How much gold can you keep in your portfolio

The amount of capital that you require will determine how much money you can make. You can start small by investing $5k-10k. As you grow, you can move into an office and rent out desks. This will allow you to pay rent monthly, and not worry about it all at once. You only pay one month.
It is also important to decide what kind of business you want to run. In my case, I am running a website creation company, so we charge clients around $1000-2000/month depending on what they order. If you are doing this type of thing, it is important to think about how much you can expect from each client.
You won't get a monthly paycheck if you work freelance. This is because freelancers are paid. Therefore, you might only get paid one time every six months.
You need to determine what kind or income you want before you decide how much of it you will need.
I recommend starting with $1k-$2k of gold and growing from there.
Statistics
External Links