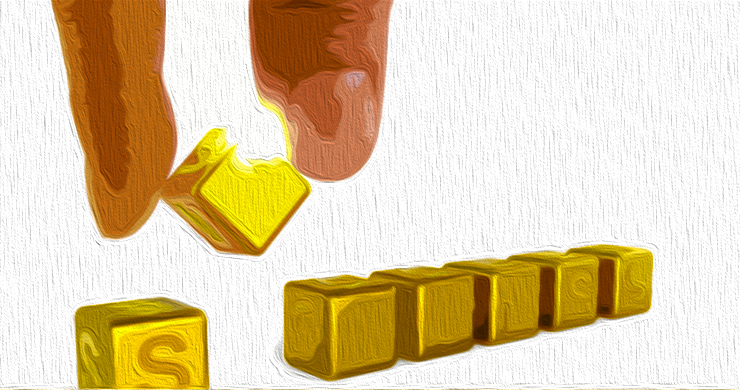 Bitcoin.com and Hummingbot Collaborate to Boost Liquidity and Trading Volumes
Bitcoin.com, a leading global platform for introducing newcomers to cryptocurrency, is excited to announce its partnership with Hummingbot for an innovative campaign on KuCoin. The campaign aims to enhance liquidity and trading volumes for the VERSE/USDT trading pair. Hummingbot, known for its open-source market making bot, will play a crucial role in executing this strategic campaign.
Democratizing Market Making with Hummingbot's Liquidity Miner Platform
The campaign revolves around Hummingbot's Liquidity Miner platform, which incentivizes market makers and the Hummingbot community to provide market-making services on centralized exchanges. By doing so, this initiative aims to promote a more decentralized market-making process. Hummingbot's platform is widely used by trading firms, individual traders, and cryptocurrency projects that seek to enhance liquidity.
Exciting Rewards for Participation
Starting on October 24, 2023, at 00:00 UTC, the campaign will run for 12 weeks. Participants will have the opportunity to earn rewards, with a total of $15,000 worth of Bitcoin.com's ecosystem token, VERSE, to be distributed throughout the program. Each week, participants will have the chance to earn $1,250 worth of VERSE.
Accessible to All with Hummingbot's Open-Source Code
The campaign is open to anyone with sufficient technical skills who can leverage Hummingbot's open-source code. Participants can set up bots to support market making and earn rewards for their contributions. Bitcoin.com was drawn to Hummingbot due to its mission to democratize high-frequency trading, which aligns with Bitcoin.com's goal of creating economic freedom.
Bitcoin.com's Vision for Economic Freedom
Corbin Fraser, Head of Financial Services at Bitcoin.com, highlighted the significance of market-making and high-frequency trading in the financial industry. Traditionally, these activities were only accessible to wealthy individuals or businesses. However, Bitcoin.com aims to level the playing field by showcasing Hummingbot's ability to enhance liquidity and trading volume for the VERSE token. VERSE, as the world's gateway to decentralized finance (DeFi), plays a vital role in enabling greater economic freedom. It empowers individuals to navigate the financial sphere with autonomy and confidence.
About Bitcoin.com
Bitcoin.com is dedicated to providing everyday people with access to limitless opportunities for personal prosperity. Since 2015, Bitcoin.com has been a global leader in introducing newcomers to cryptocurrency. The platform offers accessible educational materials, objective news, and user-friendly self-custodial products for buying, spending, trading, investing, and earning with crypto.
About Verse
VERSE is the rewards and utility token for users who contribute to and participate in the Bitcoin.com ecosystem. Launched in December 2022, VERSE is designed to expand access to decentralized finance and unlock economic freedom. The token has rapidly integrated into various web3 platforms, as demonstrated by recent partnership and integration overviews in August and September.
About Hummingbot
Since its open-source release in 2019, Hummingbot has established itself as the premier open-source market-making bot. The platform champions accessibility and inclusivity in liquidity provisions. Hummingbot serves a diverse user base, including token projects, small trading firms, and individual traders. The suite of tools offered by Hummingbot allows users to create, backtest, deploy, and manage automated trading strategies.
CFTC

How To
How to Buy Physical Gold in An IRA

The most obvious way to invest in gold is by buying shares from companies producing gold. This method is not without risks. There's no guarantee these companies will survive. If they survive, there's still the risk of losing money due to fluctuations in the price of gold.
An alternative option would be to buy physical gold itself. You'll need to open a bank account, buy gold online from a trusted seller, or open an online bullion trading account. These options offer the convenience of easy access, as you don't need stock exchanges to do so. You can also make purchases at lower prices. It is easier to view how much gold has been stored. The receipt will show exactly what you paid. You'll also know if taxes were not paid. There's also less chance of theft than investing in stocks.
However, there are disadvantages. You won't get the bank's interest rates or investment money. It won't allow you to diversify any of your holdings. Instead, you'll be stuck with what's been bought. Finally, the taxman might want to know where your gold has been placed!
BullionVault.com offers more information on buying gold for an IRA.
—————————————————————————————————————————————————————————————-
Based on [POSTTITLE]
by [POSTAUTHOR]