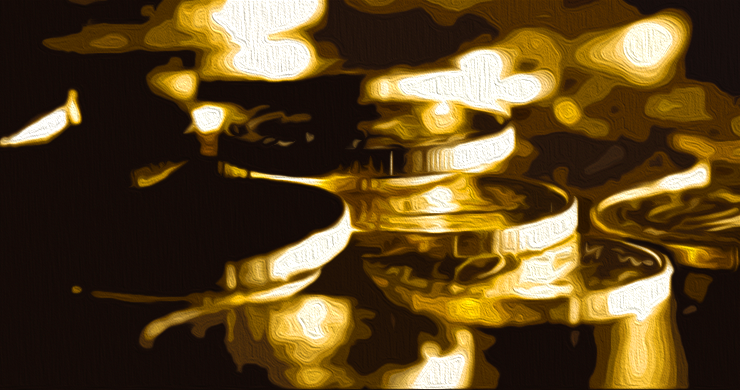 Bitcoin's Scarce Supply Contradicts Price Rally
A recent study conducted by Glassnode on onchain activities has shed light on the tightening supply of bitcoin. Despite the significant increase in bitcoin's value this year, the study shows that the inactivity of coins has reached unprecedented levels.
Over the past year, BTC has experienced a surge of 71% and a 114% increase since the beginning of the year. However, Glassnode's report indicates that the availability of bitcoin remains limited, primarily due to steadfast holders.
Non-Liquid Supply Reaches Record Levels
Analyzing the onchain data, Glassnode reveals that 68.8% of bitcoin hasn't moved in over a year. Additionally, the non-liquid supply index has reached a record-breaking 15.4 million BTC. Long-term investors hold a significant portion of this bitcoin cache, while the supply held by short-term investors has drastically decreased.
This growing gap in supply highlights the reluctance of current investors to sell their holdings. Since July 2022, the difference between supplies held by long-standing and recent investors has continued to widen, emphasizing the contrast between dormant and circulating supplies.
Decline in Activity-to-Vaulting Ratio
Glassnode introduces a new metric called the Activity-to-Vaulting Ratio, which has been decreasing since June 2021. The trajectory of this ratio experienced a notable dip post-June 2022, indicating a decrease in market exuberance compared to the previous cycle.
The analysis of spending patterns reveals that investors are accumulating and holding bitcoin rather than actively trading it. The Sell-Side Risk Ratio for short-term holders has increased after the rally, suggesting some profit-taking. In contrast, the same ratio for long-term holders remains historically low.
Increased Investor Confidence
Glassnode's evaluation of wallet activity shows a significant increase in wallet sizes across the board, indicating growing investor confidence. "Shrimps" and "Crabs" have been actively buying bitcoin, accounting for 92% of the bitcoin mined since May 2022. "Shrimps" hold less than one bitcoin, "Crabs" possess 1-10 BTC, and "Fish" own anywhere between 10-100 BTC.
Implications of a Tight Bitcoin Supply
Glassnode analysts conclude that the bitcoin supply is historically tight, with various metrics showing high levels of coin inactivity. Despite this, bitcoin has performed strongly in terms of price. This suggests that the supply of bitcoin is tightly held, reflecting the confidence and conviction of current investors.
What are your thoughts on Glassnode's report regarding the tightening bitcoin supply? Feel free to share your opinions in the comments section below.
Frequently Asked Questions
What precious metal is best for investing?

This depends on what risk you are willing take and what kind of return you desire. Although gold has been considered a safe investment, it is not always the most lucrative. For example, if you need a quick profit, gold may not be for you. If patience and time are your priorities, silver is the best investment.
If you're not looking to make quick money, gold is probably your best choice. Silver may be a better option for investors who want long-term steady returns.
How much gold should your portfolio contain?

The amount of money you need to make depends on how much capital you are looking for. You can start small by investing $5k-10k. You could then rent out desks and office space as your business grows. This way, you don't have to worry about paying rent all at once. Only one month's rent is required.
It is also important to decide what kind of business you want to run. My company is a website creator. We charge our clients about $1000-2000 per monthly depending on what they order. Consider how much you expect to make from each client, if you decide to do this kinda thing.
As freelance work requires you to be paid freelancers, your monthly salary won't be as high as mine. You may get paid just once every 6 months.
Before you can determine how much gold you'll need, you must decide what type of income you want.
I recommend starting with $1k-$2k of gold and growing from there.
What is the value of a gold IRA

There are many benefits to a gold IRA. It is an investment vehicle that can diversify your portfolio. You have control over how much money goes into each account.
Another option is to rollover funds from another retirement account into a IRA with gold. This is a great way to make a smooth transition if you want to retire earlier.
The best part? You don't need to have any special skills to invest into gold IRAs. They are readily available at most banks and brokerages. Withdrawals are made automatically without having to worry about fees or penalties.
However, there are still some drawbacks. Gold is known for being volatile in the past. It's important to understand the reasons you're considering investing in gold. Are you seeking safety or growth? Are you trying to find safety or growth? Only then will you be able make informed decisions.
If you plan to keep your gold IRA indefinitely, you'll probably want to consider buying more than one ounce of gold. A single ounce isn't enough to cover all of your needs. Depending upon what you plan to do, you could need several ounces.
You don't need to have a lot of gold if you are selling it. You can even manage with one ounce. You won't be capable of buying anything else with these funds.
Statistics
External Links
How To
The best way to buy gold (or silver) online

To buy gold, you must first understand how it works. Gold is a precious metallic similar to Platinum. It's rare and often used to make money due its resistance and durability to corrosion. It's hard to use, so most people prefer buying jewelry made out of it to actual bars of gold.
Today, there are two types available in gold coins: one is legal tender and the other is bullion. Legal tender coins are those that are intended for circulation in a country. They typically have denominations of $1, $5 or $10.
Bullion coins are only minted to be used for investment purposes. Their value increases over time because of inflation.
They are not exchangeable in any currency exchange system. A person can buy 100 grams of gold for $100. The buyer receives 1 gram of gold for every dollar spent.
When looking to buy precious metals, the next thing you should be aware of is where it can be purchased. There are a few options if you wish to buy gold directly from a dealer. First off, you can go through your local coin shop. You might also consider going through a reputable online seller like eBay. You may also be interested in buying gold through private sellers online.
Private sellers are individuals who offer to sell gold at retail or wholesale prices. You pay a commission fee between 10% and 15% for each transaction when you sell gold through private sellers. This means that you will get less back from a private seller than if you sell it through a coin shop or on eBay. However, this option is often a great choice when investing in gold since it gives you more control over the item's price.
The other option is to purchase physical gold. You can store physical gold much more easily than you can with paper certificates. However, it still needs to be safe. It is important to keep your physical gold safe in an impenetrable box such as a vault, safety deposit box or other secure container.
If you are looking to purchase gold on your own, you have two options: a bank or an pawnshop. A bank can provide you with a loan to cover the amount you wish to invest in gold. These are small businesses that let customers borrow money against the items they bring to them. Banks typically charge higher interest rates than pawn shops.
The final option is to ask someone to buy your gold! Selling gold is also easy. Contact a company such as GoldMoney.com, and you can set up a simple account and start receiving payments immediately.
—————————————————————————————————————————————————————————————-
Based on [POSTTITLE]
by [POSTAUTHOR]