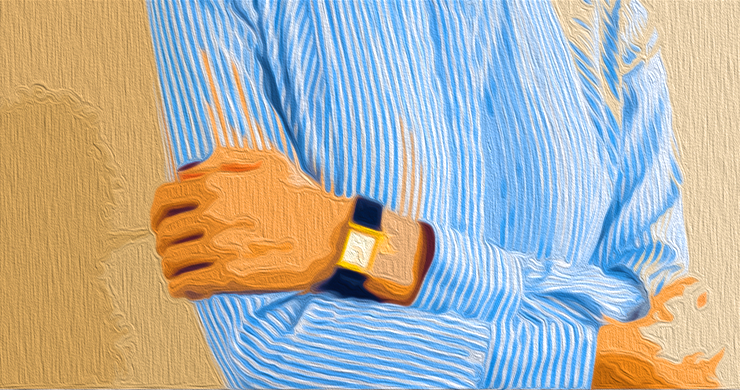 Hong Kong Open to Allowing Trade of Spot Crypto ETFs
Hong Kong is currently exploring the possibility of allowing the trading of spot cryptocurrency exchange-traded funds (ETFs) as long as the risks associated with these instruments are adequately addressed. According to Julia Leung, the CEO of the Hong Kong Securities and Exchange Commission, the city is considering granting permission for the issuance of such products.
In a recent interview, Leung expressed the following:
"We are open to proposals that utilize innovative technology to enhance efficiency and improve the customer experience. We are willing to give it a try, as long as the new risks are properly managed. Our approach remains consistent, regardless of the type of asset involved."
While Hong Kong already permits the trading of futures-based cryptocurrency ETFs, the market for these offerings has been limited. Currently, there are only three offerings managing a total of approximately $65 million, which pales in comparison to the overall size of the local ETF market.
In addition to considering spot crypto ETFs, Hong Kong is also taking steps to allow retail investors access to tokenized real-world assets. This move would open up a larger market for these instruments.
Leung further elaborated on this matter:
"As the crypto ecosystem continues to evolve and we become more comfortable with it, we are willing to expand access to a broader range of investors."
Hong Kong vs. U.S.
Hong Kong's open stance on spot crypto ETFs is in stark contrast to the regulatory approach taken by the United States. U.S. regulators have consistently rejected proposals for the launch of a spot bitcoin ETF. However, a recent legal victory by Grayscale in October, in which the U.S. Court of Appeals for the D.C. Circuit ordered the U.S. Securities and Exchange Commission (SEC) to reconsider Grayscale's ETF conversion application, has given experts optimism that a spot bitcoin ETF approval may be on the horizon.
Gary Gensler, the Chair of the U.S. Securities and Exchange Commission, has acknowledged that the organization is currently reviewing 8-10 ETF applications. Gensler emphasized that each application would be thoroughly assessed without any preconceived notions.
Lawmakers in the U.S. have also voiced their opposition to the SEC's actions. In September, Representatives Mike Flood, Tom Emmer, Wiley Nickel, and Ritchie Torres penned a letter to the SEC, urging the swift approval of a bitcoin ETF and criticizing the institution's current position as "unsustainable" going forward.
What are your thoughts on Hong Kong's approach to spot Bitcoin ETFs? Share your opinions in the comments section below.
CFTC

How To
Online buying gold and silver is the best way to purchase it.

To buy gold, you must first understand how it works. It is a precious metal that is very similar to platinum. It's rare and often used to make money due its resistance and durability to corrosion. It's hard to use, so most people prefer buying jewelry made out of it to actual bars of gold.
There are two types today of gold coins. One is legal tender while the other is bullion. The legal tender coins are issued for circulation in a country. They usually have denominations such as $1, $5, $10, and so on.
Bullion coins should only be used for investment purposes. Inflation can cause their value to increase.
They cannot be used in currency exchanges. One example is that if someone buys $100 worth gold, they get 100 grams with a $100 value. Every dollar spent on gold purchases, the buyer receives one gram of gold.
The next thing you should know when looking to buy gold is where to do it from. There are many options for buying gold directly from dealers. First, your local currency shop is a good place to start. You could also look into eBay or other reputable websites. Finally, you can look into purchasing gold through private sellers online.
Private sellers are individuals who offer to sell gold at retail or wholesale prices. Private sellers will charge you a 10% to 15% commission for every transaction. A private seller will usually return less money than a coin shop and eBay. However, this option is often a great choice when investing in gold since it gives you more control over the item's price.
Another option for buying gold is to invest in physical gold. Physical gold is much easier to store than paper certificates, but you still have to worry about storing it safely. Physical gold must be kept safe in an impassible container, such as a vault.
You can either visit a bank, pawnshop or bank to buy gold. A bank can offer you a loan for the amount that you need to buy gold. Pawnshops are small establishments allowing customers to borrow money against items they bring. Banks typically charge higher interest rates than pawn shops.
Another way to purchase gold is to ask another person to do it. Selling gold is also easy. Set up a simple account with GoldMoney.com and you will start receiving payments instantly.
—————————————————————————————————————————————————————————————-
Based on [POSTTITLE]
by [POSTAUTHOR]