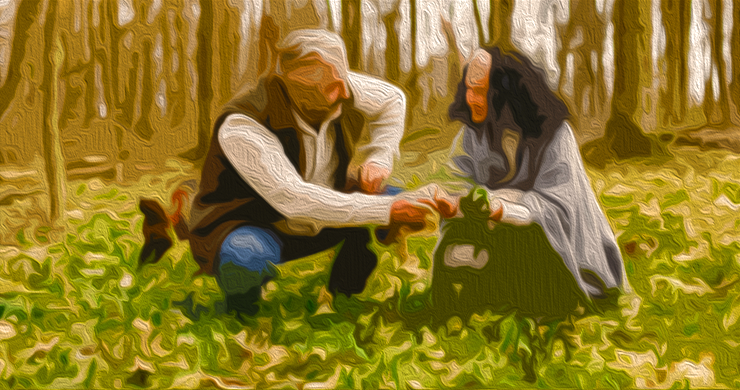 The U.S. Bureau of Labor Statistics recently released the Consumer Price Index for All Urban Consumers (CPI-U) report for October. The report revealed that the CPI-U remained unchanged in October, following a 0.4% increase in September. Over the past year, the all-items index rose 3.2%, indicating a notable trend in consumer pricing.
Steady CPI in October Balances Shelter Rise Against Gasoline Drop; Markets and Crypto React With Mixed Sentiments
The October CPI report highlighted a continuous rise in the shelter index, which helped offset a significant 5% drop in the gasoline index. As a result, the seasonally adjusted index for the month remained unchanged. Additionally, the broader energy index decreased by 2.5%, further contributing to the stabilization of consumer prices.
The U.S. Labor Department noted that the food index saw a modest increase of 0.3% in October, continuing its upward trend from a 0.2% rise in September. The cost of food at home mirrored this increase, while expenses for food consumed away from home rose slightly higher, at 0.4%.
Looking at the 12-month period ending in October, the all-items index experienced a 3.2% rise, which represents a deceleration from the 3.7% increase seen in the previous year's period. During the past year, the energy index decreased by 4.5%, contrasting with the food index's 3.3% increase. The U.S. stock market responded with a varied reaction upon the release of the report, with the Dow Jones Industrial Average and the Russell 2000 Index both noting upward movements.
Mixed Sentiments in the Cryptocurrency Market
In the cryptocurrency market, sentiments were similarly mixed following the release of the CPI report. The overall crypto market value dipped by 0.84% in the last 24 hours. Bitcoin (BTC) experienced a decline of 0.69%, while ethereum (ETH) decreased by 0.6%. On the other hand, the precious metals market saw growth, with gold prices increasing by 0.6% and silver surging by over 2%.
Currently, the yield on the 10-year U.S. Treasury note stands at a reduced rate of 4.457%. Investors are uncertain about the next steps of the U.S. Federal Reserve, given the announcement of an unremarkable Consumer Price Index (CPI) report that indicates some slowing down. Speculation about the Fed's resolve to bring inflation down to the long-run 2% target is contributing to this uncertainty.
"Despite the deceleration, the Fed will likely continue to speak hawkishly and will keep warning investors not to be complacent about the Fed's resolve to get inflation down to the long-run 2% target," stated Jeffrey Roach, Chief Economist at LPL Financial, in a discussion with CNBC following the CPI release.
What are your thoughts on Tuesday's CPI release? Share your opinions in the comments section below.


CFTC

How To
Investing with gold or stocks

These days, it might seem quite risky to invest your money in gold. The reason behind this is that many people believe that gold is no longer profitable to invest in. This belief stems from the fact that most people see gold prices being driven down by the global economy. They believe they would lose their money if they invested gold. However, investing in gold can still provide significant benefits. Below are some of them.
One of the oldest forms known of currency is gold. There are records of its use going back thousands of years. It is a valuable store of value that has been used by many people throughout the world. As a means of payment, South Africa and many other countries still rely on it.
When deciding whether to invest in gold, the first thing you need to do is to decide what price per gram you are willing to pay. It is important to determine the price per gram you are willing and able to pay for gold bullion. You can always ask a local jeweler what the current market rate is if you don't have it.
It's worth noting, however, that while gold prices have fallen recently the cost of producing gold is on the rise. Although the price of gold has dropped, production costs have not.
The amount of gold that you are planning to purchase is another important consideration when deciding whether or not gold should be bought. If you intend to only purchase enough gold to cover your wedding rings it may be a smart decision to not buy any gold. This is not a wise decision if you're looking to invest in long-term assets. It is possible to make a profit by selling your gold at higher prices than when you purchased it.
We hope that this article has helped you gain a better understanding and appreciation for gold as an investment option. Before making any investment decisions, we strongly advise that you thoroughly research all options. Only then can you make informed decisions.
—————————————————————————————————————————————————————————————-
Based on [POSTTITLE]
by [POSTAUTHOR]