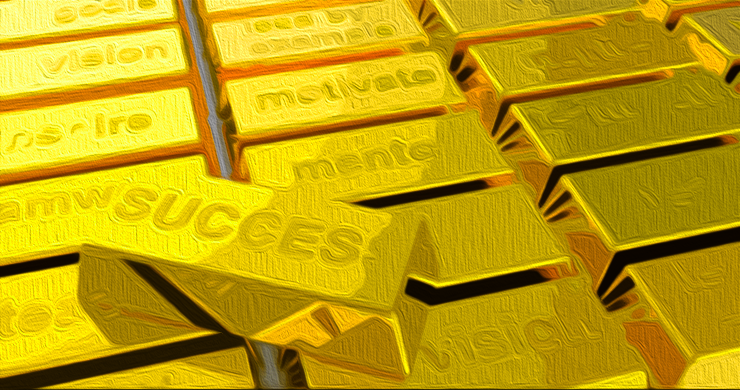 Ethereum's Market Behavior
Ethereum (ETH), the second-largest cryptocurrency by market capitalization, experienced a downturn on Friday, dropping 4.7% against the U.S. dollar. Over the previous week, it has seen a decline of 6.6% in its value. The trading dynamics on November 17, 2023, showcased a complex blend of factors influencing ethereum's market behavior.
Ethereum's Market Stability
Ethereum's market cap of $236 billion and significant trading volume ensured its stability amidst market fluctuations. The 24-hour trading spectrum reveals vigorous activity, with ether's price fluctuating between $1,942 and $2,061. The relative strength index (RSI) positioned at 55.4 suggests a balanced market atmosphere. Yet, the moving average convergence/divergence (MACD) reading at 75.4 points towards a bearish trend, highlighting the intricate nature of the market.
Ethereum's Moving Averages
The analysis of ethereum's moving averages projected an overwhelmingly positive trend. The exponential moving averages (EMAs) and simple moving averages (SMAs), across different timelines, predominantly indicate an upward trajectory, with values stretching from $1,720.2 to $1,982. This trend signifies a solid foundation of buying interest within the past week and hints at the potential for the upward trend to persist.
Ethereum's Support and Resistance Levels
Ether's pricing patterns disclose key support and resistance thresholds. The $1,950 level has surfaced as a pivotal short-term support, laying the groundwork for possible long positions. In contrast, the $2,139 threshold stands as a notable resistance point, triggering a retracement in prices. For traders eyeing long positions, the $1,950 support level is advisable as a cautious entry point, particularly when paired with substantial trading volume.
On the flip side, for securing gains and minimizing risks associated with potential sales pressure, setting an initial exit target just beneath the $2,139 resistance level is prudent for long positions. Should there be a downward shift, breaching below the $1,950 support could open opportunities for short positions. Here, investors should contemplate entering slightly below this threshold, aiming for the previous low at $1,520, while paying close attention to surges in trading volume as a confirmatory sign.
Bull Verdict
Ethereum's current market indicators and trading patterns exhibit a bullish outlook. The sustained buying interest, as evidenced by the moving averages (MAs) favoring an uptrend, along with the solid support level at $1,950, suggest a foundation for further price appreciation. If the market maintains its momentum and volume, ether could potentially break past its resistance level ($2,139), paving the way for a continued upward trajectory.
Bear Verdict
Conversely, the bearish sentiment in ethereum's market cannot be overlooked. The bearish signal from the MACD and the resistance encountered at $2,139 indicate potential downward pressure. Should ethereum's price break below the key support level of $1,950, it may trigger a trend reversal, leading to further price declines. This scenario could be exacerbated by market volatility and selling pressure.
Register your email here to get weekly price analysis updates sent to your inbox.
What do you think about ether's market action on Wednesday? Share your thoughts and opinions about this subject in the comments section below.
CFTC

How To
Investing in gold vs. investing in stocks

It might seem risky to invest in gold as an investment vehicle these days. The reason behind this is that many people believe that gold is no longer profitable to invest in. This belief arises because most people believe that the global economy is driving down gold prices. They think that they would lose money if they invested in gold. However, investing in gold can still provide significant benefits. We'll be looking at some of these benefits below.
Gold is one of the oldest forms of currency known to man. It has been used for thousands of years. It was used all around the world as a reserve of value. Even today, countries such as South Africa continue to rely heavily on it as a form of payment for their citizens.
Consider the price per gram when you decide whether you should invest in or not. You must determine how much gold bullion you can afford per gram before you consider buying it. You can always ask a local jeweler what the current market rate is if you don't have it.
It is also worth noting that although gold prices have declined recently, the cost of producing gold has increased. Although the price of gold has dropped, production costs have not.
When deciding whether to buy gold, another thing to consider is how much gold you intend on buying. It is sensible to avoid buying gold if you are only looking to cover the wedding rings. But, if your goal is to make long-term investments in gold, this might be worth considering. If you sell your gold for more than you paid, you can make a profit.
We hope this article has given you an improved understanding of gold investment tools. We recommend that you investigate all options before making any major decisions. Only then can informed decisions be made.
—————————————————————————————————————————————————————————————-
Based on [POSTTITLE]
by [POSTAUTHOR]