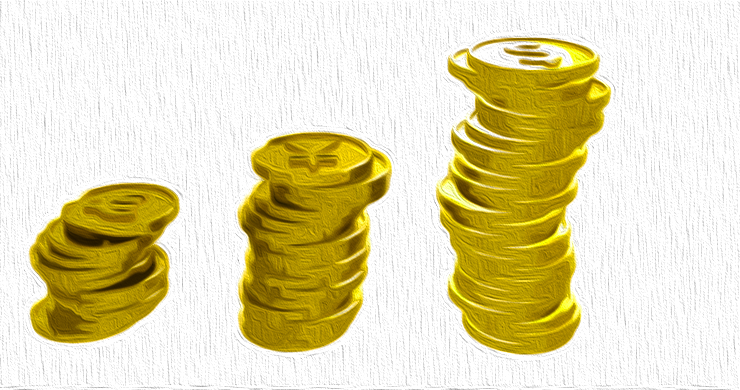 In the past week, solana (SOL) has garnered significant attention in the cryptocurrency community due to its remarkable increase in value against the U.S. dollar. Over the last 24 hours, SOL has witnessed an impressive 11% gain, and its value has skyrocketed by 45.2% in just one week. As a result, SOL has climbed to become the sixth largest asset by market cap.
Solana Emerges as the Winner in the Crypto Race With a 45% Weekly Surge
Out of the top ten cryptocurrencies in terms of market capitalization, solana (SOL) has outperformed its counterparts this week. SOL has experienced a remarkable 45.2% surge over the past week and an astounding 184% surge against the U.S. dollar in the last 30 days. On Saturday, November 11, the trading prices for SOL ranged from $53.59 to $63.44 per coin. With a global trade volume of approximately $4.41 billion in the past day, SOL currently holds the fifth position among the most actively traded cryptocurrencies.
The recent surge in solana's value has led to the liquidation of a significant number of short positions that bet on the cryptocurrency's decline. Data from Coinglass reveals that solana has witnessed the highest amount of short position liquidations today, totaling $19.28 million. Additionally, conversations about SOL's remarkable rise can be found across various social media networks, including X.
Eric Wall wrote, "I missed SOL because less than 30 minutes after my bottom call when I went to buy it had pumped to $12 in one straight candle and now it's at $62." Meanwhile, other individuals expressed their satisfaction with their gains from SOL. One person remarked, "Mfers watching me make life-changing gains with solana right now." Another added:
GM to all the people who understand why SOL is headed higher than it's ever been! Now is the time to CHAD a bit more.
Data from Cryptocompare indicates that solana's primary trading pair on Saturday is tether (USDT), accounting for 52% of the trading activity. Trades against the U.S. dollar rank second at 17.83%. The Korean won represents a significant 16.27% share of all SOL trades, while BTC claims 5.83% of the market share.
Following BTC, SOL's trading volumes are supported by pairs with BUSD, EUR, TRY, USDC, and ETH. Despite solana's impressive performance in the past month, with triple-digit increases, its current value is still more than 75% lower than its peak of $259 per unit, which was reached two years ago on November 6, 2021.
What are your thoughts on solana's recent growth, both over the past day and the previous month? Share your insights and perspectives on this topic in the comment section below.


CFTC

How To
Guidelines for Gold Roth IRA

Starting early is the best way to save for retirement. Start saving as soon as possible, usually at age 50. You can continue to save throughout your career. You must contribute enough each year to ensure that you have adequate growth.
You can also take advantage of tax-free savings opportunities like a traditional 401k (k), SEP IRA (or SIMPLE IRA). These savings vehicles allow you to make contributions without paying taxes on earnings until they are withdrawn from the account. These savings vehicles are great for those who don't have access or can't get employer matching funds.
Save regularly and continue to save over time. You may not be eligible for any tax benefits if your contribution is less than the maximum allowed.
—————————————————————————————————————————————————————————————-
Based on [POSTTITLE]
by [POSTAUTHOR]