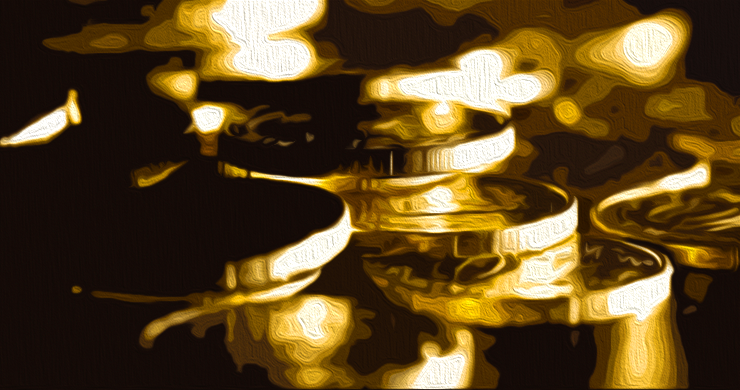 Worldcoin Updates Token Supply and Loan Agreements
Worldcoin, a project that utilizes iris biometrics for creating a unique human identity database, announced on Sunday that it is making changes to the distribution of its circulating WLD token supply and its market maker loan agreements. The project, which was launched in July, will be reducing the loan amounts offered to market makers and will start rewarding operators with WLD tokens instead of USDC.
WLD's Circulating Supply and Loan Agreements
The circulating supply of WLD tokens is now close to 134 million tokens, which is an increase from the initial 100 million at its debut. In an update released on Sunday, the company mentioned that this increase is a result of more than 800,000 new and existing users who have claimed approximately 34 million tokens through free grants. To enhance liquidity, Worldcoin provided 100 million WLD tokens in loans to five market makers, with these loans set to end on October 24, 2023.
The company, backed by Openai CEO Sam Altman, has extended these loans until December 15 but has decreased the overall loan amount to 75 million WLD tokens. On October 24, market makers will have the option to return up to 25 million tokens or purchase them at a predetermined price, which will lead to a decrease in the circulating supply. In the coming month, operators of Worldcoin's Orb iris scanners will receive rewards in the form of WLD tokens instead of USDC.
"The WLD token was initially launched with a relatively low circulating supply of just above 100M WLD," stated Worldcoin. "This was done with the aim of creating a network consisting of as many human beings as possible. To achieve this, the majority of the WLD token supply will be distributed to new and existing users in the form of user grants over the coming years."
Worldcoin believes that its iris biometric database will deter fraud and improve access to essential services such as banking and voting. However, privacy advocates and governments have expressed concerns about its centralized nature and data handling methods. Data watchdogs from France, Kenya, and other countries have raised these concerns.
Even with its rapid expansion, only 1.34% of Worldcoin's total token supply of 10 billion is currently in circulation. The project aims to continue awarding grants to expand its user community. These recent adjustments are intended to reduce the influence of market makers and provide better rewards to network participants.
Bitcoin.com News has reported on multiple occasions that the majority of the WLD supply is currently held by Worldcoin and market makers. As of today, there are 750,157 unique addresses holding WLD tokens, and the top 100 holders control 92.74% of the maximum supply.
What are your thoughts on Worldcoin's latest update? Feel free to share your opinions and insights on this subject in the comments section below.
CFTC

How To
Tips for Investing with Gold

Investing in Gold is a popular investment strategy. Because investing in gold has many benefits. There are many options for investing in gold. Some people prefer to buy gold coins in physical form, while others prefer to invest in gold ETFs.
Before buying any type gold, it is important to think about these things.
First, check to see if your country permits you to possess gold. If your country allows you to own gold, then you are allowed to proceed. Or, you might consider buying gold overseas.
The second thing you need to do is decide what type of gold coins you want. You can go for yellow gold, white gold, rose gold, etc.
Thirdly, it is important to take into account the gold price. Start small and build up. It is important to diversify your portfolio whenever you purchase gold. Diversifying your portfolio should be a priority, including stocks, bonds and real estate.
Remember that gold prices are subject to change regularly. Therefore, you have to be aware of current trends.
—————————————————————————————————————————————————————————————-
Based on [POSTTITLE]
by [POSTAUTHOR]