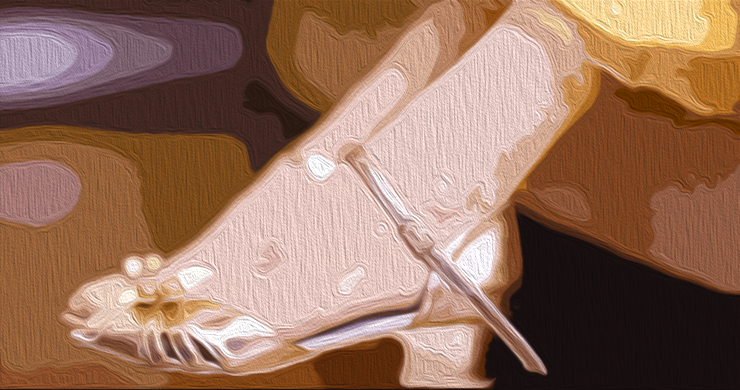 Bitcoin Mining Pools: A Nuanced Discussion
Crypto analyst Chris Blec recently highlighted that two major Bitcoin mining pools now control over half of the network's total hashrate. This dominance has raised concerns about the centralization of Bitcoin mining and its potential impact on regulatory standards. Blec suggests that these mining pools may enforce Know Your Customer (KYC) guidelines for all miners, leading to a more regulated industry.
Current Control Over Bitcoin's Hashrate
At present, Antpool holds a 30% share of Bitcoin's total hashrate, closely followed by Foundry USA with a 26% share. Together, these two pools exert a significant influence, controlling 56% of the network's 468 exahash per second (EH/s) hashrate. Chris Blec, a respected figure in the crypto research community, expressed his concerns on social media, emphasizing the gravity of the situation.
Blec stated, "The two largest Bitcoin mining pools, which have controlled over 50% of the hashrate for more than a year, are regulatory-compliant and require all miners to comply with KYC. The government has clear identification, visibility, and control over more than 50% of Bitcoin's miners." These remarks highlight the potential for government intervention in the mining industry.
The Impact on Bitcoin's Decentralization and Game Theory
As these regulatory-compliant mining pools continue to dominate, Bitcoin's decentralization and game theory face negative consequences. Blec argues that the government can make demands of these pools, and they would be obligated to comply. This trend raises concerns about the centralization of power within the Bitcoin network.
Counterarguments and Complexities
Following Blec's remarks, various counterarguments emerged. Some suggested that misbehavior by these dominant pools could prompt miners to shift their hashrate to smaller, non-KYC compliant pools. However, Blec dismissed this idea as purely theoretical.
Others pointed out that mining pools function more like cooperatives, with individual miners having the freedom to choose their actions. While pool operators handle infrastructure and transaction decisions, individual miners contribute computational power and can migrate to other pools if dissatisfied. This dynamic plays a role in the overall balance of power within the cooperative.
The Role of Stratum Mining Software
The introduction of Stratum mining software version two (v2) brought a significant change to the dynamics of mining. With "Job Negotiation" in v2, individual miners gained the ability to select transactions for their block templates, reducing the influence of pool operators. However, most pools still use Stratum v1, with alternative options like Stratum-mining and BraiinsOS/BraiinsOS+ available.
A report by Galaxy.com highlights the industry divide between ASIC manufacturers and developers regarding the adoption of Stratum v2. The report emphasizes that Stratum v1 is not designed for the high hashrate levels experienced today. The differing desires of manufacturers and developers contribute to the complexity of the mining industry.
The Need for Further Action
While Bitcoin mining pools continue their current conduct, critics like Chris Blec argue that this alone is insufficient. Concerns about mining centralization persist, and there is a need to address these issues to ensure the long-term decentralization and stability of the Bitcoin network.
What are your thoughts on Chris Blec's argument concerning mining centralization? Share your opinions in the comments section below.
Frequently Asked Questions
What is a Precious Metal IRA and How Can You Benefit From It?

A precious metal IRA allows for you to diversify your retirement savings in gold, silver, palladium and iridium. These metals are known as "precious" because they are rare and extremely valuable. They make excellent investments for your money and help you protect your future from inflation and economic instability.
Precious metals are sometimes called "bullion." Bullion refers to the actual physical metal itself.
Bullion can be purchased via a variety of channels including online sellers, large coin dealers, and grocery stores.
You can invest directly in bullion with a precious metal IRA instead of buying shares of stock. This ensures that you will receive dividends each and every year.
Precious metal IRAs have no paperwork or annual fees. Instead, you pay only a small percentage tax on your gains. Plus, you get free access to your funds whenever you want.
What is the best way to hold physical gold?

Gold is money. Not just paper currency. People have used gold as a currency for thousands of centuries to preserve their wealth and keep it safe from inflation. Investors today use gold to diversify their portfolios because gold is more resilient to financial turmoil.
Today, many Americans invest in precious metals such as gold and silver rather than stocks and bonds. Although owning gold does not guarantee that you will make money investing in it, there are many reasons to consider adding gold into your retirement portfolio.
Another reason is the fact that gold historically has performed better than other assets in times of financial panic. Between August 2011 and early 2013 gold prices soared nearly 100 percent, while the S&P 500 plunged 21 percent. During turbulent market conditions gold was one of few assets that outperformed stock prices.
Gold is one of the few assets that has virtually no counterparty risks. If your stock portfolio goes down, you still own your shares. But if you own gold, its value will increase even if the company you invested in defaults on its debt.
Gold provides liquidity. This means you can easily sell your gold any time, unlike other investments. You can buy gold in small amounts because it is so liquid. This allows you to profit from short-term fluctuations on the gold market.
What Should Your IRA Include in Precious Metals?

You should remember that precious metals are not only for the wealthy. It doesn't matter how rich you are to invest in precious metals. There are many ways to make money on silver and gold investments without spending too much.
You may consider buying physical coins such as bullion bars or rounds. Stocks in companies that produce precious materials could be purchased. Or, you might want to take advantage of an IRA rollover program offered by your retirement plan provider.
No matter what your preference, precious metals will still be of benefit to you. Even though they aren't stocks, they still offer the possibility of long-term growth.
They also tend to appreciate over time, unlike traditional investments. This means that if you decide on selling your investment later, you'll likely get more profit than you would with traditional investing.
Statistics
External Links
How To
Tips for Investing In Gold

Investing in Gold remains one of the most preferred investment strategies. This is due to the many benefits of investing in gold. There are several ways to invest in gold. Some people choose to purchase gold coins physically, while some prefer to invest with gold ETFs.
Before you buy any type of gold, there are some things that you should think about.
First, verify that your country permits gold ownership. If your country allows you to own gold, then you are allowed to proceed. If not, you may want to consider purchasing gold from overseas.
You should also know the type of gold coin that you desire. There are many options for gold coins: yellow, white, and rose.
Third, consider the cost of gold. Start small and build up. It is important to diversify your portfolio whenever you purchase gold. Diversify your investments in stocks, bonds or real estate.
Remember that gold prices are subject to change regularly. It is important to stay up-to-date with the latest trends.
—————————————————————————————————————————————————————————————-
Based on [POSTTITLE]
by [POSTAUTHOR]