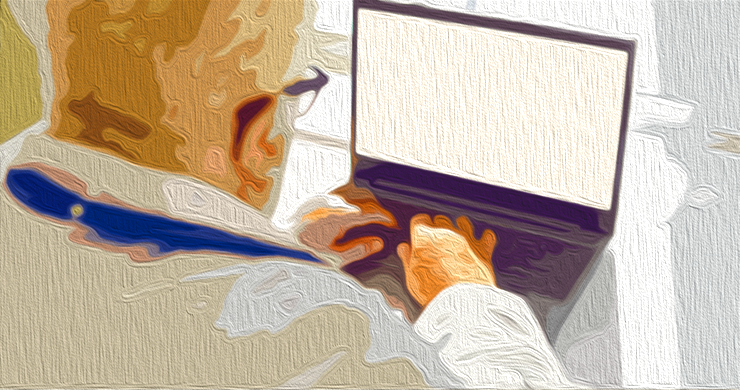 Introduction
MetaBID, the innovative auction platform, is set to revolutionize the way people bid and win valuable digital assets. With its launch on November 4, 2023, MetaBID combines the power of blockchain technology, a secure environment, and exciting opportunities to provide users with a gateway to thrilling auctions and immutable digital rewards.
What is MetaBID?
MetaBID is an emerging blockchain-driven auction platform designed for the new generation of auction enthusiasts. It takes the traditional concept of auctions and enhances it with the transparency and security of blockchain technology, creating a more rewarding experience for users.
Why MetaBID?
MetaBID offers several key advantages that set it apart from traditional auction platforms:
Transparency
Every asset and auction parameter, such as reserve price, bidding cycles, and maximum price, are transparently stored on-chain before the start of any auction. This ensures that no rules are altered during the auction, providing clarity and assurance to all participants.
Audited by Certik
Certik, a leading blockchain auditing firm, has conducted a rigorous audit of MetaBID's bidding code. This audit ensures that the bidding mechanisms are fair, trustworthy, efficient, and free from vulnerabilities.
On-Chain Reliability
All vital auction details and assets are recorded on-chain, guaranteeing fair play. This infrastructure prevents any asset from being double-auctioned and ensures that every auctioned asset is unique. The rules are clear and unchangeable for everyone before an auction begins.
Secure Transactions
Security is of utmost importance to MetaBID. All transactions on the platform are encrypted, ensuring the protection of user data and assets throughout the entire process.
Fair Play Policy
MetaBID strictly prohibits any form of foul play, such as the use of bots or automated software (excluding approved bots provided by MetaBID). Any indication of foul play will result in immediate account termination.
Sustainable Discounts with Reserve and Max Price
MetaBID operates sustainably by offering significant discounts to users while ensuring that the platform does not incur losses. The reserve and max price mechanisms contribute to maintaining this balance.
What to Expect from MetaBID?
MetaBID promises a series of captivating milestone events, with incredible assets up for grabs:
Public Sale
The public sale of BIDs will commence on October 28, allowing more participants to join the MetaBID community.
Auctions
On November 4, MetaBID will launch its inaugural auctions, offering users the opportunity to win highly coveted digital assets.
To learn more about MetaBID, secure your BID packs, and stay updated with pre-launch events and community discussions, visit MetaBID's official website or join the community on Telegram and Discord.
About MetaBID
MetaBID aims to democratize digital wealth by making it accessible to individuals worldwide, regardless of their geographical location or financial situation.
As an online auction platform leveraging blockchain technology, MetaBID brings transparency and fairness to auctions. Developed by MetFi DAO, MetaBID redefines the auction experience through its innovative pricing approach, customizable bidding bots, and community-centric focus. The first auctions will go live on November 4, 2023, and BID packs are currently available for purchase.
Readers are advised to conduct their own due diligence before taking any actions related to MetaBID or its affiliates and services. Bitcoin.com bears no responsibility, directly or indirectly, for any damage or loss caused or alleged to be caused by or in connection with the use of or reliance on any content, goods, or services mentioned in this press release.
Frequently Asked Questions
Can I store my gold IRA at home?

Online brokerage accounts are the best way for you to invest your money. You will have the same investment options available as traditional brokers, but you won't need special licenses. Plus, there are no fees for investing.
Online brokers often offer free tools to help manage your portfolio. To see the performance and trends of your investments, you can download charts from these brokers.
How to Open a Precious Metal IRA?

An IRA to hold precious metals can be opened by opening a Roth Individual Retirement Account (IRA) that is self-directed.
This account is better compared to other types because you don't need to pay any taxes until you withdraw the investments.
It is attractive for people who want to save money, but need a tax break.
You are not restricted to investing only in gold or silver. You can invest in whatever you like, provided it conforms to IRS guidelines.
Many people think only of silver and gold when they hear the word "precious metallic" but there are other types.
You can find examples in palladium (platinum), rhodium (osmium), iridium and ruthenium.
There are many ways that you can invest precious metals. The two most popular options include buying bullion coins and bars and purchasing shares of mining companies.
Bullion Coins and Bars
One of your easiest ways to get into precious metals is to purchase bullion coins. Bullion is a general term that describes physical ounces, or physical gold and silver.
When you buy bullion coins and bars, you receive actual pieces of the metal itself.
You might not notice any changes in your pocket when you buy bullion coins or bars from a store but you will see some benefits over the long-term.
For example, you will get a tangible piece of history. Each coin and bar has its own unique story behind it.
You'll often find that the face value of a coin is far lower than its nominal value. For example, in 1986 the American Eagle Silver Coin sold for $1.00 an ounce. The price of an American Eagle is now closer to $40.00 a ounce.
Many investors prefer bullion coins and bullion bar to futures contracts because of the dramatic increase in bullion's value.
Mining Companies
Investing in shares of mining companies is another great option for those looking to buy precious metals. When you invest in mining businesses, you are investing in their ability to produce silver and gold.
You will then receive dividends, which are calculated based upon the company's profit. These dividends will then be paid out to shareholders.
Additionally, you will be able to take advantage of the company's potential growth. As the demand for the product grows, the company's share price should increase.
It is crucial to diversify your portfolio because these stocks are subject to price fluctuations. This means you can spread your risk to multiple companies.
However, mining companies are not immune to financial loss just like any stock-market investment.
Your ownership stake could become worthless if the price of gold falls significantly.
The Bottom Line
Precious metals, such as silver and gold, can be a refuge during economic uncertainty.
Silver and gold, however, can experience wild swings in their prices. If you are interested in long-term investing in precious metals, open a precious Metals IRA account at a reputable firm.
This way, you can take advantage of tax advantages while benefiting from owning physical assets.
What is a Precious Metal IRA and How Can You Benefit From It?

Precious metals are an excellent investment for retirement accounts. They have been around since biblical times and continue to hold value today. A great way to diversify and protect your portfolio is to invest in precious metals such silver, gold, and platinum.
Some countries also allow citizens to keep their money in foreign currency. You can purchase gold bars from Canada and keep them at your home. You can also sell these gold bars for Canadian dollar when you visit family.
This is a simple way to make investments in precious metals. It's especially useful for anyone who lives outside North America.
What are the pros & cons of a Gold IRA?

A gold IRA is an excellent investment vehicle for those who want to diversify their holdings but don't have access to traditional banking services. You can invest in precious metals like gold, silver, or platinum, without having to pay taxes until the gains are withdrawn.
The downside is that early withdrawals will result in ordinary income taxes on earnings. However, creditors will not be able to seize these funds if you default on your loan.
A gold IRA might be the right choice for you if you enjoy owning gold and don't worry about taxes.
Statistics
External Links
How To
How to Start Buying Silver with Your IRA

How to get started buying silver with your IRA – Owning physical bullion directly is the best way for you to invest in silver and gold. The most popular investment form is silver bars and coins. This is because it offers diversification and liquidity.
There are many options available if you wish to purchase precious metals such as gold and silver. You can purchase them directly from their producers, such as mining companies and refiners. You can also buy bullion products from dealers, but this will not save you the trouble of dealing with producers directly.
This article will show you how to get started investing in silver using your IRA.
Investing in Gold & Silver Through Direct Ownership – The first option for purchasing precious metals is to go straight to the source. This means getting the bullion itself and having it delivered right to your door. Some investors decide to keep their bullion at their home while others prefer to store it in an insured storage facility. Make sure you properly store your precious metal when you keep it. Many storage facilities provide insurance coverage against fire, theft, and damage. However, even with insurance you could lose your investments due to natural catastrophes or human error. It is always a good idea to store precious metals in safe deposit boxes at banks or credit unions.
Online Precious Metals Shopping – Bullion online can be a great alternative to carrying around heavy boxes. Bullion dealers have a wide range of bullion options, including bars and coins. Coins come in different sizes, shapes, and designs. Coins are generally easier to transport than bars and more affordable. Bars come in a variety of sizes and weights. Some bars weigh hundreds of pounds, while others only weigh a few ounces. When choosing which bar to buy, it is important to consider what you will use it for. A smaller size bar might work well if you are giving it away as a present. However, if it's something you intend to use as a gift, it might be a smaller model. If you wish to add it to a collection and proudly display it, it may be worth spending fewer dollars.
Buying Precious Metal From Dealers – A third option is to buy bullion from a dealer. Most dealers are experts in one part of the market: gold or silver. Some dealers are experts in specific types of bullion such as rounds and minted coins. Others may specialize in specific areas. And yet others specialize in bulk purchases. You'll find them all to be competitive in price and offer convenient payment methods.
Purchase Precious Metals via Retirement Accounts – Although this is technically not an investment, it can be used as a way to increase exposure to precious materials. A qualified retirement account is required to invest in precious metals in order to qualify for Section 219 IRS Code tax benefits. These include IRAs as well 403(b), 401(k), and 403 (b) plans. These accounts can offer better returns than other investment options because they are specifically designed to help you save money for retirement. Many of these accounts let you diversify your holdings across multiple types of metals. The drawback? You can't invest in retirement accounts. These accounts are only available to employees of employers who sponsor them.
—————————————————————————————————————————————————————————————-
Based on [POSTTITLE]
by [POSTAUTHOR]